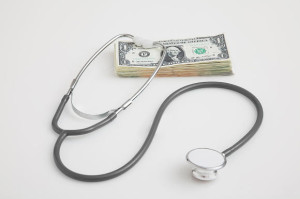 Enrollment into the Wester Drug Health Care Club is easy and FREE.  Whether you have limited prescription insurance or no coverage at all, you can sign up today for the Health Care Club and start taking advantage of the benefits immediately.
This is not insurance, but a club that helps you save on the prescription and over the counter products you and your family need.
Here's just a few highlights:
| | |
| --- | --- |
| Pay only $5.00 for a 30 day supply on over 200 generic prescriptions* | Pay only $12.50 for a 90 day supply on over 200 generic prescriptions* |
| Save 10% on EasyMax Test Strips and FREE talking  meter (limit 2 boxes per month)     | $5 off MedPak Daily Medication Preparation Service |
| Advance notice of in-store promotions | Fill your prescriptions online |
| Discounts on over the counter supplements | 15% off in-town delivery |
| Special pick up parking at back door |   |
| | |

Benefits and Coverage
With your Health Care Club Card you can get prescription and over the counter medication for:
| | | |
| --- | --- | --- |
| Allergy | Fungal Infections | Skin Conditions |
| Arthritis and Pain | Gastrointestinal Health | Thyroid Conditions |
| Asthma | Glaucoma and Eye Care | Viruses |
| Cholesterol | Heart Health and Blood Pressure | Vitamins and Natural Health |
| Diabetes | Mental Health | Women's Health |
Your Questions.  Answered.
How do I know if Health Care Club Card is right for me?

If you don't have prescription drug coverage – or if you have limited coverage – you could gain significant savings.  If your current prescription is one of the over 200 in the program, enroll today!

Will I always pay $5 or $12.50 for each prescription?

You will pay those amount on the generic drugs on our current list in most cases for common doses, other amounts may be prorated.  See pharmacist for details.

Can I use my Health Care Club Card with my current prescription or medical coverage?

You must use either your Health Care Club Card or other insurance.  It cannot be used in conjunction with other insurance on the same prescription or medical service.

Are generic medications the same as brand name medications?

Yes, generic medications are safe, effective and approved by the FDA.  They work the same way in your body as brand name medications.
Visit in store for details and to register!